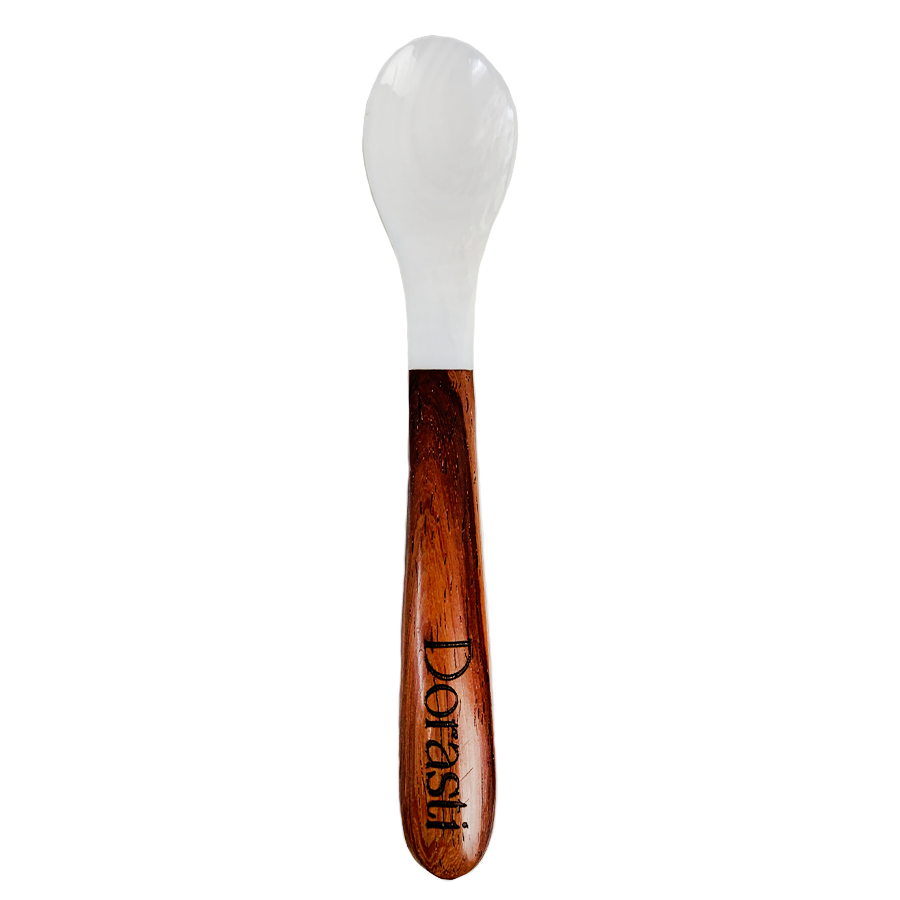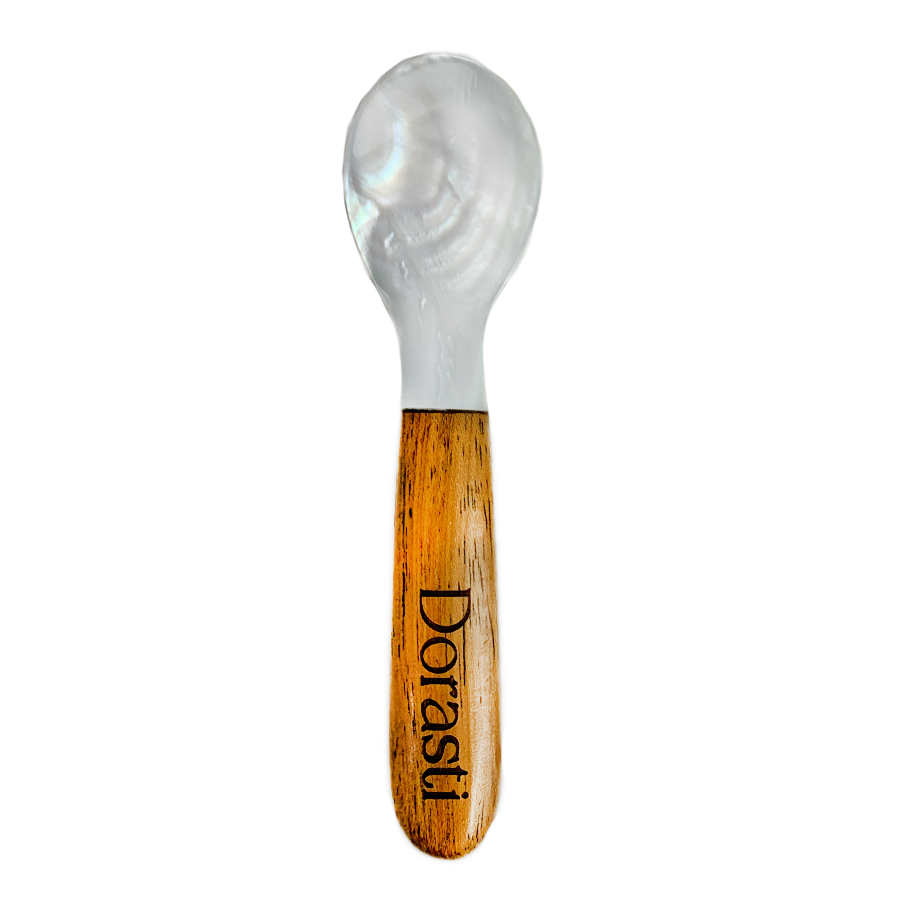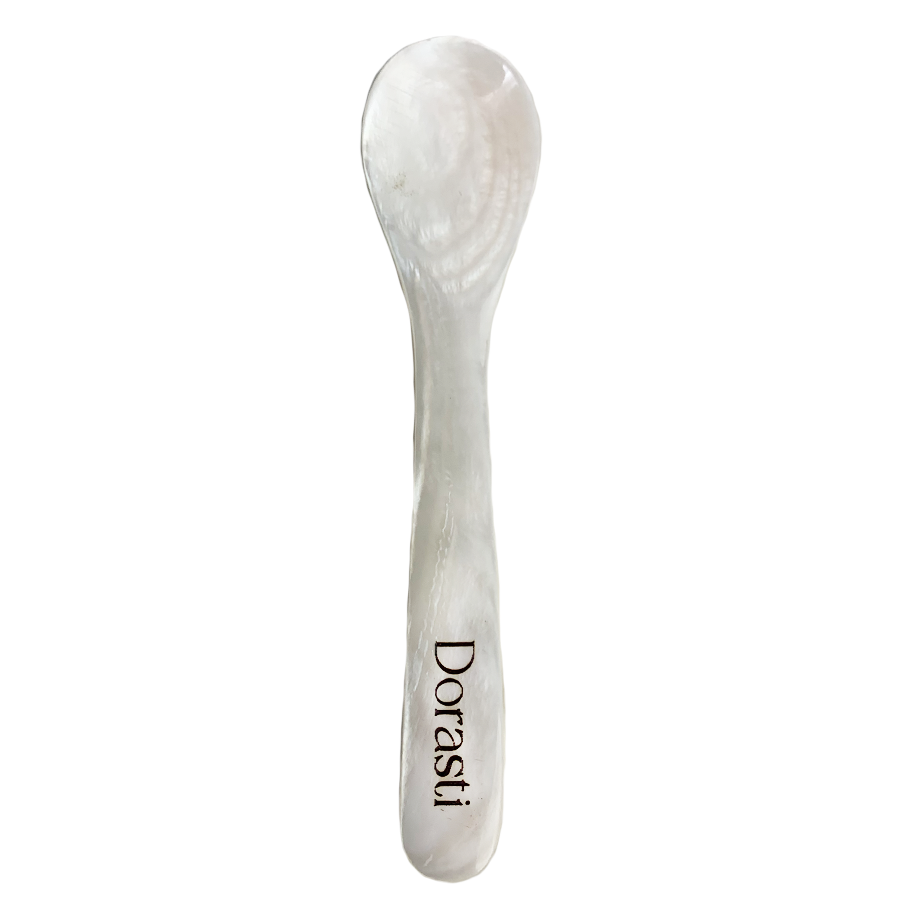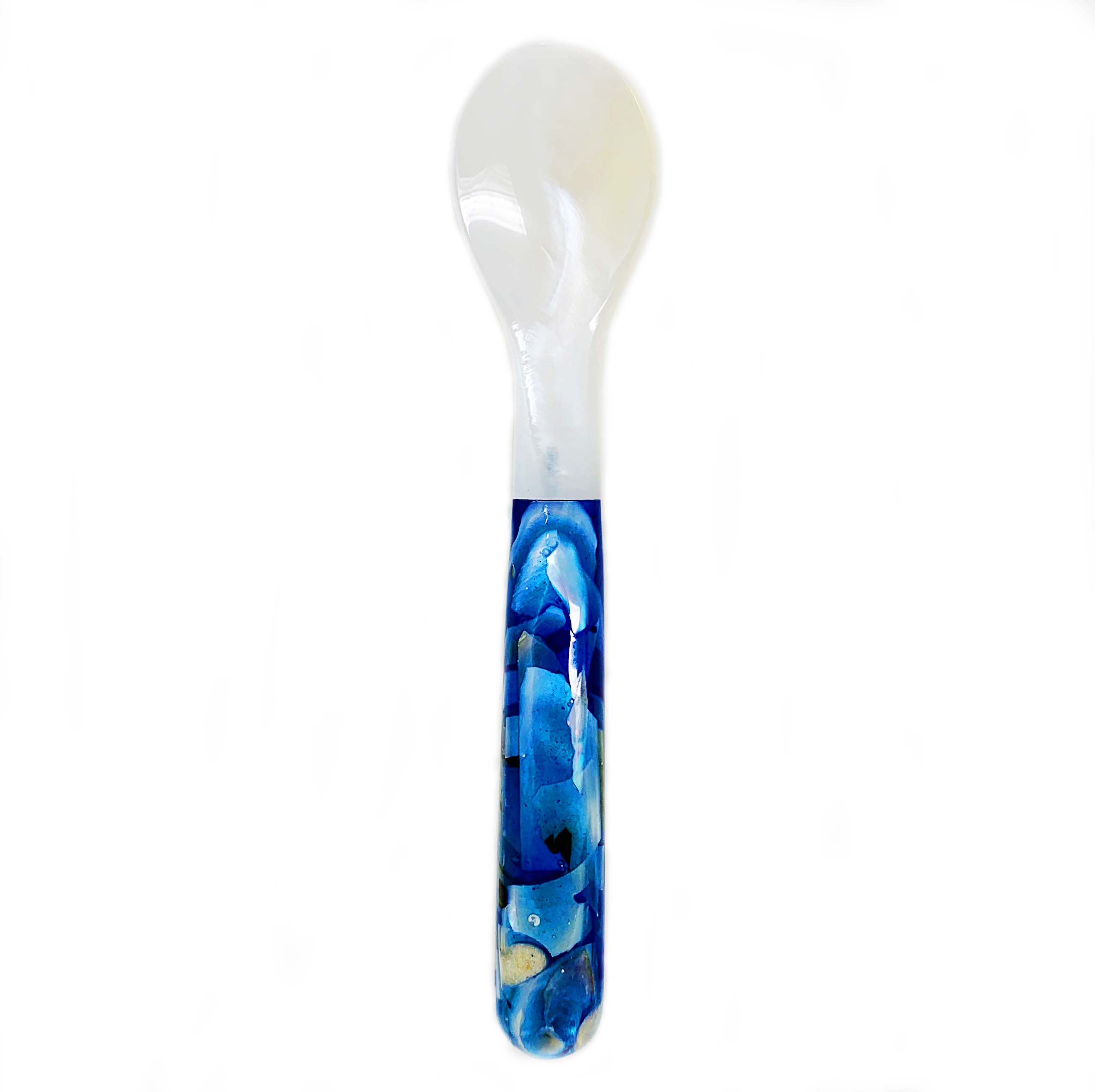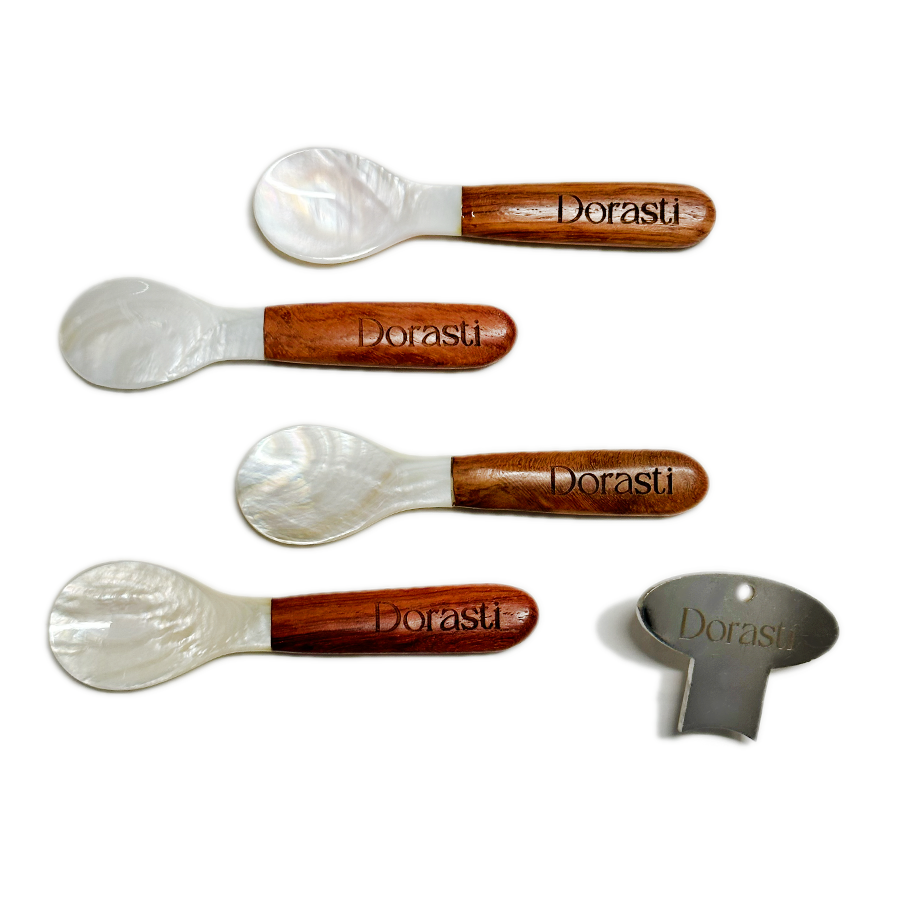 Mother of Pearl Caviar Spoon
Description
Free Shipping
Care & Packaging
Not only do mother of pearl spoons add a touch of class and sophistication to your caviar presentation, they also enhance the overall caviar experience. Made from natural mother of pearl, these spoons will not alter the taste or texture of your caviar in any way. Unlike metal or plastic utensils, mother of pearl spoons do not react with the caviar, preserving the delicate flavors and aromas of the caviar. And, their gentle touch ensures the caviar eggs are not crushed or broken while being served.

But not just any mother of pearl spoon will do! It's crucial to invest in high-quality mother of pearl spoons to truly elevate your caviar experience. Our spoons have been rigurously tested for quality before production and are used by leading chefs in the industry! So, why settle for metal or plastic utensils when you can elevate your caviar experience with the highest quality of mother of pearl spoons? Impress your guests and elevate your caviar game today!
Please allow 3-5 days for delivery upon placing mother of pearl spoon(s) ONLY order (Ships Via USPS). If mother of pearl spoon(s) are purchased with any of our combination packages, your mother of pearl spoon(s) will be shipped with your scheduled delivery.

For our online retail customers, we currently provide Free Shipping within the United States, except or Hawaii, Alaska, Puerto Rico, and U.S Virgin Islands. Clients from Hawaii and Alaska may contact us directly at info@dorasti.com for shipping inquiries. We may be able to accommodate a shipping solution for these clients based on a case by case basis.
Our mission is to ensure our customers receive the freshest and highest in quality products without compromise. We thoroughly examine each product's quality standards before shipping to our clients' destinations. Our sealed and curated boxes are designed to keep the items fresh during the time in transit. Packages are marked with red or orange "Perishable" signs to ensure recipients can identify and refrigerate their items as soon as they are received.
Mother of Pearl Caviar Spoon
FARM-TO-TABLE
Our sturgeons are all bred sustainability in the most humane conditions and water quality.
SUSTAINABLE
Our founder and father was one of the pioneers and visionaries of his time who advocated for sustainability
QUALITY
We hand-select the best of breed sturgeons sourced from the the cleanest waters and fed with the highest quality feed.
Dorasti Kitchen
Easy to follow recipes put together by distinguished, decorated, and talented chefs across the country!
Browse the kitchen