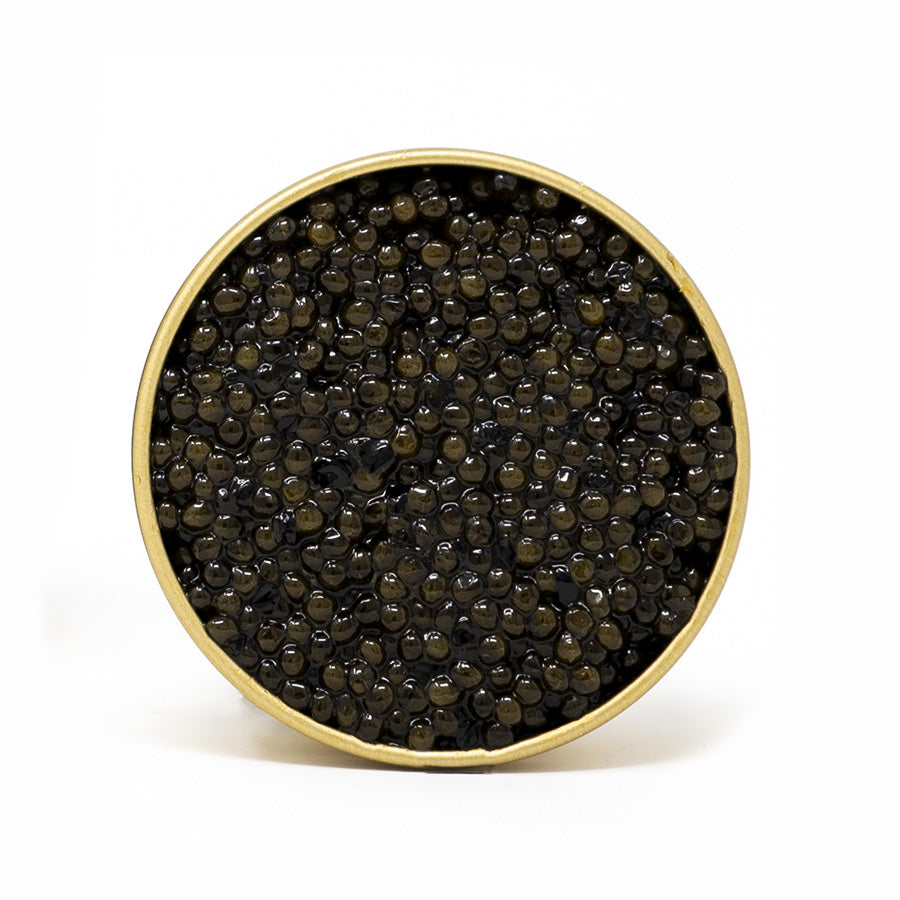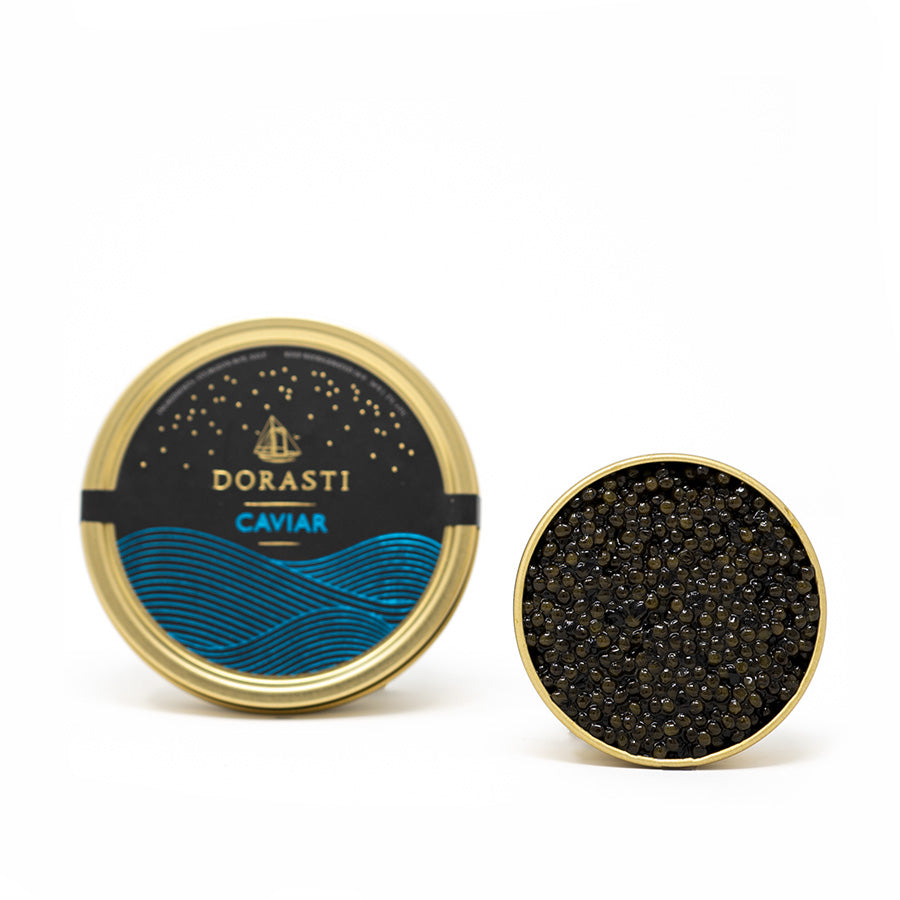 Description
Free Shipping
Care & Packaging
Dorasti Royal Siberian Baerii sturgeon caviar grains are small in size and range from light to dark smoky grey in color. Since it is naturally pleasing to the palate bringing a mix of earthy and oceanic flavors, this caviar is ideal for beginners or casual caviar consumers who want to indulge in the unique and luxurious experience of the authentic flavor of caviar. 
Quick Facts:
Scientific Name: Acipenser Baerii. Commonly as Siberian Sturgeon. 
(Need more help deciding? You may read more about your options by clicking here or simply email us at contact@dorasti.com about with your specific questions and needs and one of our helpful Dorasti team members will reach out promptly!)
For our online retail customers, we currently provide Free Shipping within the United States, except or Hawaii, Alaska, Puerto Rico, and U.S Virgin Islands. Clients from Hawaii and Alaska may contact us directly at info@dorasti.com for shipping inquiries. We may be able to accommodate a shipping solution for these clients based on a case by case basis.
Our mission is to ensure our customers receive the freshest and highest in quality products without compromise. We thoroughly examine each product's quality standards before shipping to our clients' destinations. Our sealed and curated boxes are designed to keep the items fresh during the time in transit. Packages are marked with red or orange "Perishable" signs to ensure recipients can identify and refrigerate their items as soon as they are received.
FARM-TO-TABLE
Our sturgeons are all bred sustainability in the most humane conditions and water quality.
SUSTAINABLE
Our founder and father was one of the pioneers and visionaries of his time who advocated for sustainability
QUALITY
We hand-select the best of breed sturgeons sourced from the the cleanest waters and fed with the highest quality feed.
Dorasti Kitchen
Easy to follow recipes put together by distinguished, decorated, and talented chefs across the country!
Browse the kitchen