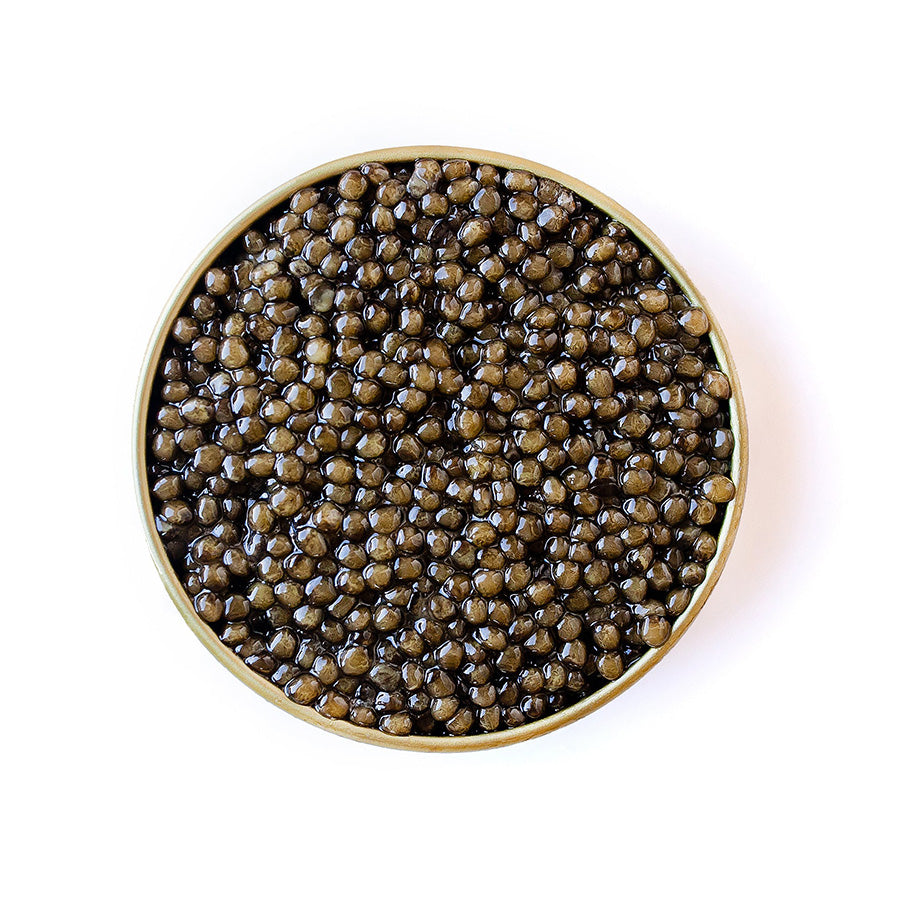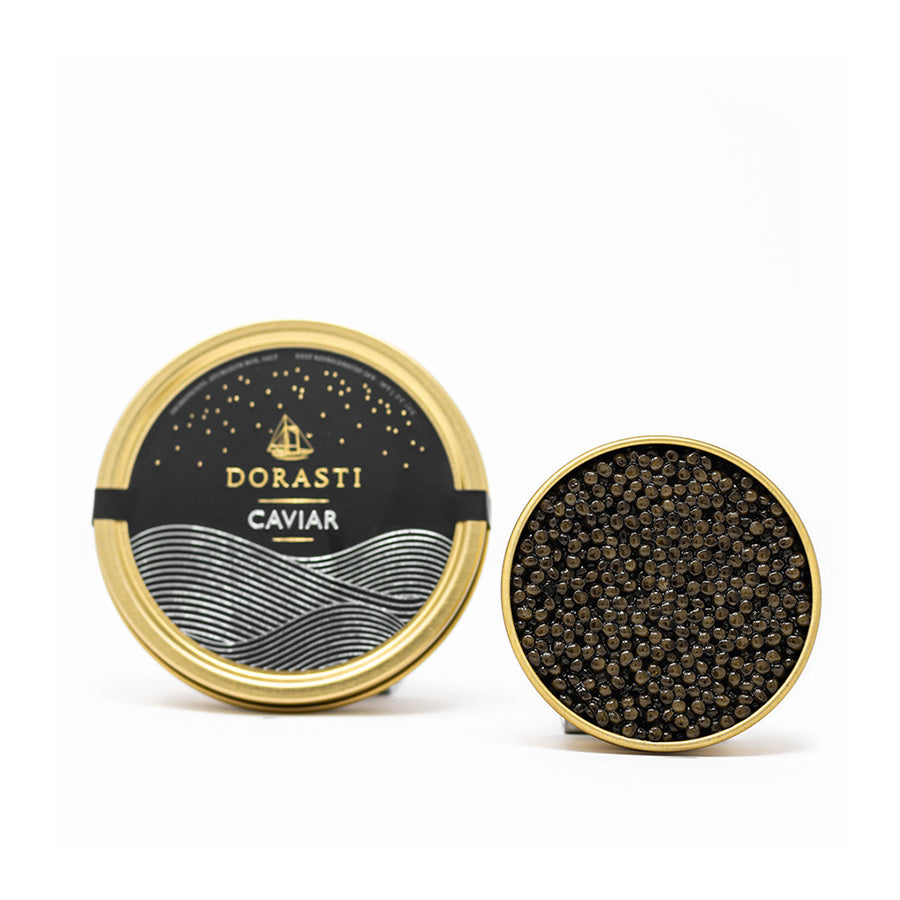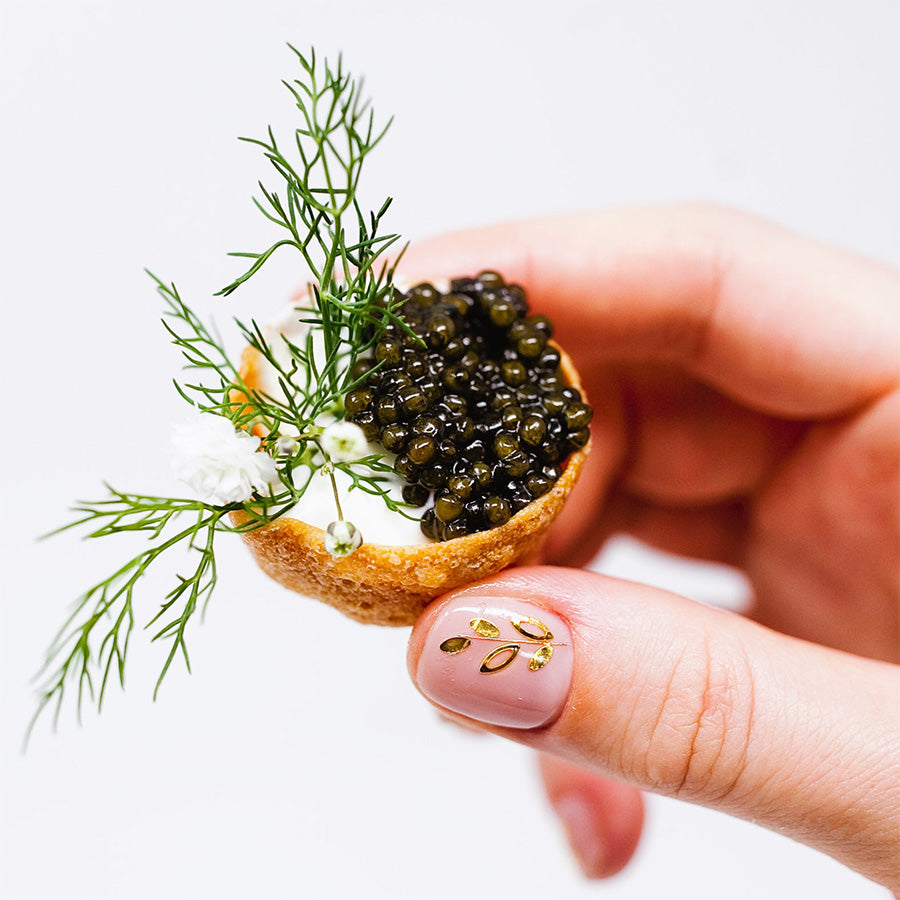 Reserve Polish Osetra Caviar
Description
Free Shipping
Care & Packaging
Direct from Farm-to-Table, Dorasti Premium Polish Reserve Osetra Caviar is unique in quality and taste due to its high-quality grade. This incredible caviar selection is adequately salted and matured by our in-house caviar experts using our proprietary process that dates back to more than 40 years. With its naturally enticing aroma, Dorasti Reserve Osetra has medium-sized grains with thin shells that range from shades of dark to light golden brown, often with a tinge of green. Considered as one of the most flavorful types of caviar by critics and connoisseurs, it brings delicious buttery and nutty flavors to the palate. This highly graded imported Reserve Osetra caviar is sure to be a delight to anyone who enjoys the finest caviar there is anywhere in the continental United States.   

Quick Facts:

Scientific Name: Acipenser Gueldenstaedtii. Commonly spelled "Osetra, Ossetra, or Asetra". 
(Need more help deciding? You may read more on "How to choose the right caviar for you" by clicking here or simply emails us on contact@dorasti.com with your specific questions and needs and one of our helpful Dorasti team members will reach out promptly!)
For our online retail customers, we currently provide Free Shipping within the United States, except or Hawaii, Alaska, Puerto Rico, and U.S Virgin Islands. Clients from Hawaii and Alaska may contact us directly at info@dorasti.com for shipping inquiries. We may be able to accommodate a shipping solution for these clients based on a case by case basis.
Our mission is to ensure our customers receive the freshest and highest in quality products without compromise. We thoroughly examine each product's quality standards before shipping to our clients' destinations. Our sealed and curated boxes are designed to keep the items fresh during the time in transit. Packages are marked with red or orange "Perishable" signs to ensure recipients can identify and refrigerate their items as soon as they are received.
Reserve Polish Osetra Caviar
FARM-TO-TABLE
Our sturgeons are all bred sustainability in the most humane conditions and water quality.
SUSTAINABLE
Our founder and father was one of the pioneers and visionaries of his time who advocated for sustainability
QUALITY
We hand-select the best of breed sturgeons sourced from the the cleanest waters and fed with the highest quality feed.
Dorasti Kitchen
Easy to follow recipes put together by distinguished, decorated, and talented chefs across the country!
Browse the kitchen