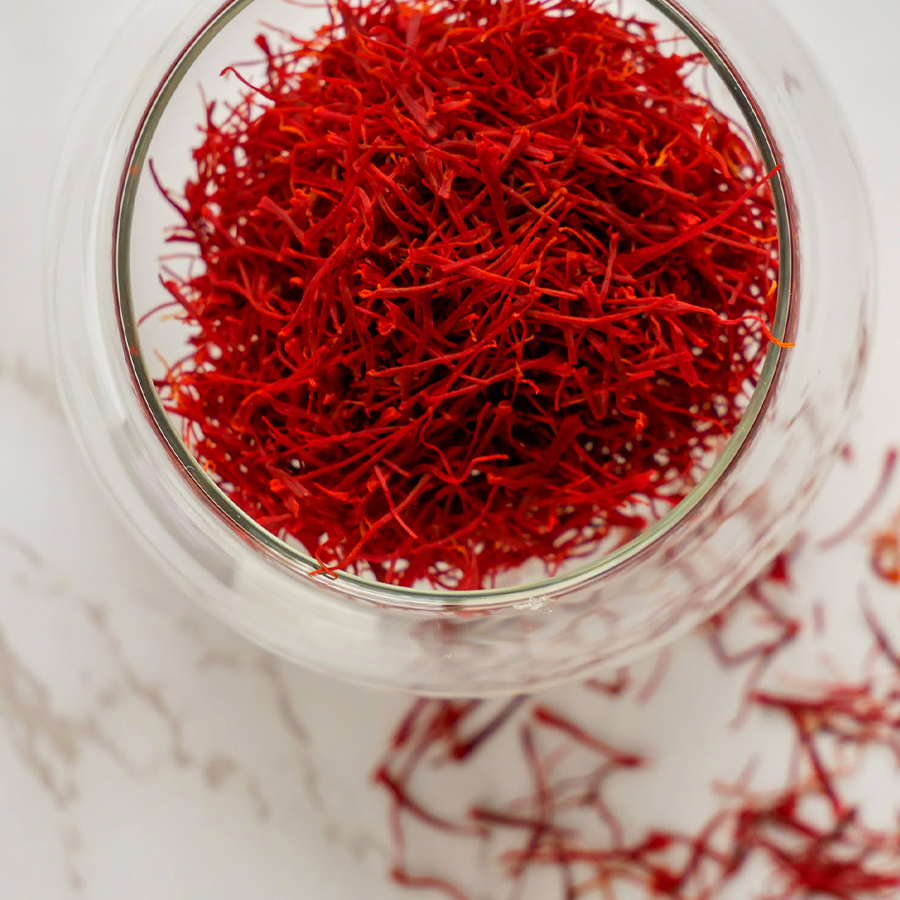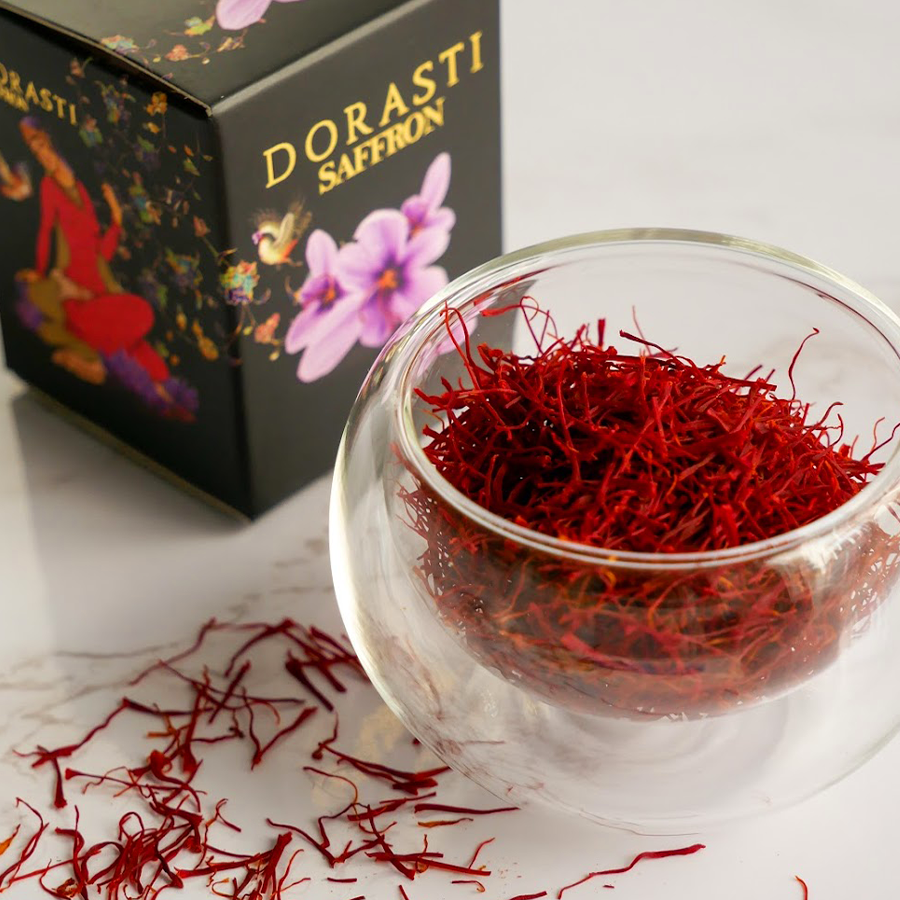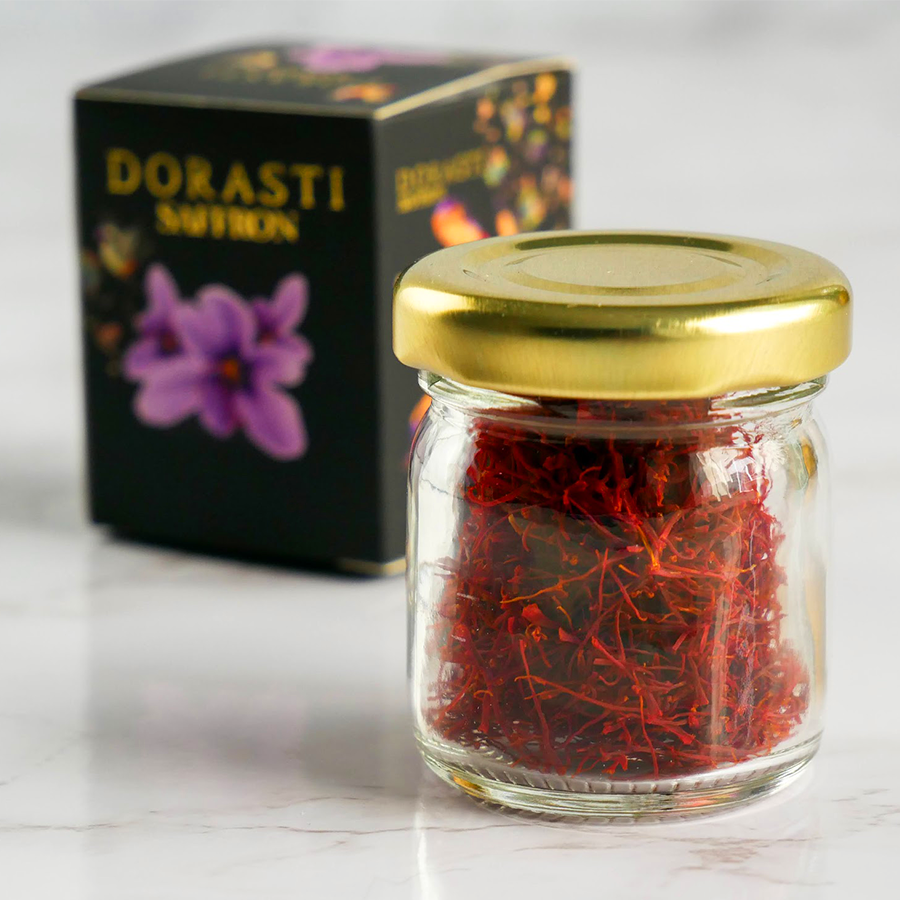 Description
Free Shipping
Care & Packaging
Gourmet food enthusiasts, have you ever tried the exotic spice known as saffron? With a rich history dating back over 3,500 years, saffron has been prized for its unique flavor and aroma by cultures around the globe. Saffron is obtained from the dried stigmas of the saffron crocus and has been used for various purposes such as dyeing, perfumery and culinary by ancient civilizations like Greeks, Romans and Persians.
Saffron is a must-have ingredient in a gourmet kitchen, adding a depth of flavor and aroma that cannot be found in any other spice. Its distinct taste has made it a popular ingredient in traditional dishes such as paella, bouillabaisse, and risotto. Its coloring properties also make it a popular ingredient in desserts and drinks.
In addition to its culinary uses, saffron is also known for its medicinal properties. It is believed to have anti-inflammatory and antioxidant properties, making it a popular ingredient in traditional medicine.
Saffron is cultivated chiefly in Iran but is also grown in Spain, France, Italy (on the lower spurs of the Apennines Range), and parts of India.
If you're looking to elevate your culinary game and add a touch of luxury to your dishes, look no further than saffron. Its unique flavor and aroma are sure to impress your taste buds and your guests. Don't wait any longer, add some saffron to your pantry today and experience the rich history and flavor of this ancient spice.
Please allow 3-5 days for delivery upon placing Saffron ONLY order (Ships Via USPS). If Saffron is purchased with any of our combination packages, your Saffron will be shipped with your scheduled delivery.
For our online retail customers, we currently provide Free Shipping within the United States, except or Hawaii, Alaska, Puerto Rico, and U.S Virgin Islands. Clients from Hawaii and Alaska may contact us directly at info@dorasti.com for shipping inquiries. We may be able to accommodate a shipping solution for these clients based on a case by case basis.
Our mission is to ensure our customers receive the freshest and highest in quality products without compromise. We thoroughly examine each product's quality standards before shipping to our clients' destinations. Our sealed and curated boxes are designed to keep the items fresh during the time in transit. Packages are marked with red or orange "Perishable" signs to ensure recipients can identify and refrigerate their items as soon as they are received.
FARM-TO-TABLE
Our sturgeons are all bred sustainability in the most humane conditions and water quality.
SUSTAINABLE
Our founder and father was one of the pioneers and visionaries of his time who advocated for sustainability
QUALITY
We hand-select the best of breed sturgeons sourced from the the cleanest waters and fed with the highest quality feed.
Dorasti Kitchen
Easy to follow recipes put together by distinguished, decorated, and talented chefs across the country!
Browse the kitchen